Meet the Staff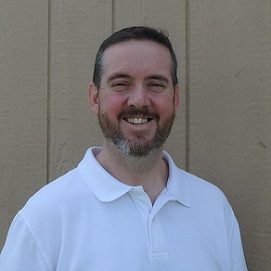 Zack Smithson
Lead Pastor
Pastor Zack has been at Euless Naz since August of 2009.  Over the course of his time here, his family has changed dramatically.  He moved here from Abilene, TX with his wife and 18 month old daughter.  He now lives here with his wife Corrie and their 5 crazy kids.
He loves to read, play guitar, and is a sports fanatic.  He loves watching the Dallas Cowboys, Atlanta Braves, Texas Rangers, and Oklahoma Sooner Football, but his favorite team is the YMCA teams that his kids play basketball on.
Zack's biggest desire is to see the Kingdom of God being lived out here on earth today.  His favorite saying is, "Our salvation is not about one day, but about the here and now!"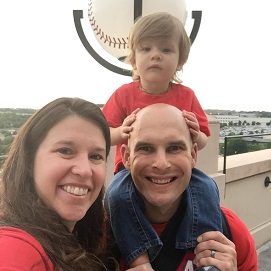 Adam Hasenbein
Community Outreach Pastor
Pastor Adam has been at Euless Naz since the Fall of 2018, and became a member in April 2019.  Adam served at youth pastor at Metroplex Chapel from 2007-2019, and has lived in the DFW Metroplex since 1995.  He is and his wife Natasha have been married since 2014, and their son, Josiah was born in 2017.  He considers them to be the greatest parts of his life.

Adam loves sports, especially baseball.  Having grown up in Southern California, he is an avid Anaheim Angels fan, but loves the Rangers since he has watched them for almost 25 years.  Adam is also passionate in general.  He says quite often, "I struggle doing anything I am not passionate about." 

Adam's biggest desire is for the whole world to understand how much God the Father is truly a good, caring, loving Father no matter the person or circumstance.  One of his favorite statements he learned is, "Jesus did not come to change God's mind about us, but to change our minds about God."  This passion fuels his desire to go into the world and simply love people.