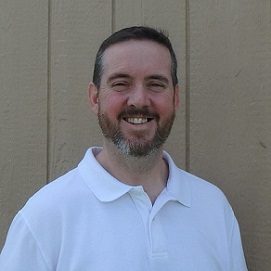 Zack Smithson
Pastor Zack has been at Euless Naz since August of 2009.  Over the course of his time here, his family has changed dramatically.  He moved here from Abilene, TX with his wife and 18 month old daughter.  He now lives here with his wife Corrie and their 5 crazy kids.
He loves to read, play guitar, and is a sports fanatic.  He loves watching the Dallas Cowboys, Atlanta Braves, Texas Rangers, and Oklahoma Sooner Football, but his favorite team is the YMCA teams that his kids play basketball on.
Zack's biggest desire is to see the Kingdom of God being lived out here on earth today.  His favorite saying is, "Our salvation is not about one day, but about the here and now!"
Ana Carrier
Ana joined the Euless Naz team in March of 2019.  She has been a worship leader for over 10 years, serving in Arlington, Texas and Carthage, Missouri, before coming to Euless.  She, her husband Jon, and their three children have called the DFW Metroplex home since 2014.
Besides music, she enjoys spending time with her kids and watching a good movie with Jon.  She also loves Bible journaling, and is an avid sports fan!  Her favorite soccer team is the Tigres, from her native city, Monterrey.
Music is significant in Ana's everyday life; she feels that worship is an important part of helping people serve and connect to the Lord and others.