Announcements (August, 2020)
Sunday in-person 10:30am services have resumed. 
Attenders (10 years and older) are required to wear a mask. 
Masks are currently required for corporate church attendance.
Please see below for additional information on what to initially expect.

Sunday Service will continue to be live streamed.

Please go to Gathering Protocols page for complete information.
Streaming Info - You may connect by going to our website eulessfirstnaz.org or our facebook page (Euless Church of the Nazarene), or with a streaming stick such as roku or firestick (load boxcast ap and search Euless Naz).  Live streaming of Sunday Service begins at 10:30am.
Sunday School via Zoom - Join us for Sunday School at 9am.  Contact Pastor for Zoom login information.
Crisis Care Kits  will continue to be collected when we are again able to meet together.
LINKS  - The August mission emphasis is LINKS.  LINKS is a program that enables local Nazarene Churches to be linked in with Missionary Families around the world.  A Links Missionary Family is assigned to local churches by the district, so that church members can love on their Links Family.  Participation in Links can include praying, giving (through Faith Promise), and communication through cards, letters, email, and/or Facebook.
The Katanga family, serving in Ghana, is our LINKS family through 2022.  Let's show them (mom, dad, and two young daughters) love through prayer and communication.   Please contact the church for the Katangas' contact information.
LINKS is an acronym for:
    Loving
    Interested
    Nazarenes
    Knowing
    Sharing
Tithes & Offerings - Several options are available:
Checks maybe mailed to "Euless Naz, P.O. Box 75, Euless, TX, 76039"
Online giving is with the Givelify, either with the app available in your phone's app store, or with the following link.

COVID-19 / Coronavirus Update (June, 2020)
Church is meeting on Sundays at 10:30am for in-person services and masks are required.
This assumes that their will be no new government protocols put in place.  COVID-19 / Coronavirus protocols have changed since June, as masks are now required, and it is unknown if social distancing mandates will be reinstated.
Childcare will not be offered. Children's packets will be available for children.
Masks are required, at least until August 6, and will be available for those who wish to join us for Sunday morning service.
If you are sick or running a fever, PLEASE stay home.  Additionally, it is strongly recommended that anyone who is, or has been sick, or has been in contact with someone who has been sick, within the last week stay home.
We especially encourage those 65 and older with pre-existing health conditions to stay home.
Sunday Service will continue to be live streamed for those who stay home.
Attenders are expected to adhere to church social distancing protocols.  These can be found on the Gathering Protocols page.
Sunday school and and mid-week gatherings will continue to be Zoom only.
Sunday school has been moved to 9am.
This allows for those who want to attend church to also attend Sunday School via Zoom and have time to commute to church.
We understand church won't feel like "regular church." We also understand that people have different views of how COVID-19 should be handled. Please know that we are doing our best to follow local, state and national guidelines.
This is a great opportunity for all of us to practice grace with each other. We are confident that we can all worship together at the church and online in "Spirit and in Truth, even in these challenging times.
Please continue to be the ears of Jesus and keep in contact with each other for encouragement and assistance if needed. Please, remember, your church is here for you. Call or text with any concerns or prayer requests. Remember, we are here for each other.
In the mean time:
Continue to follow social-distancing recommendations and hygiene practices.
Continue in your daily devotions and spiritual disciplines, so that your faith will remain active.  Contact Pastor if you desire additional on-line resources.
"Attend" Sunday service through video streaming services, such as the church's FaceBook page, the link below, or utilizing streaming devices (Firestick, Roku, etc.).
Continue to fellowship with one another. Make efforts to connect with one another through e-mails, on-line messaging, phone calls, texts, or video chats.
Pray for our ministry leaders, government officials, healthcare workers, and front-line workers, as they respond to this unprecedented situation.

Service Times
Sunday School             9:30 a.m.
Sunday Worship       10:30 a.m.
Wednesday Nights     7:00 p.m.
Can't make it to Sunday Worship?
Watch services online via the link below.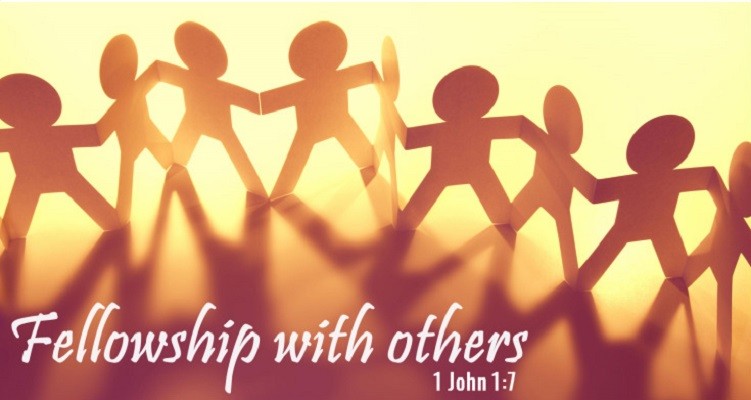 Mid-Week Activities
Tuesday:
Ladies' Bible Study - 10:00 am
See weekly church bulletin for location
Wednesday:
Mid-Week Church - 7:00 pm
Prayer Meeting in Sanctuary
Children and Teen Activities
Monthly Activities:
Girls' Night Out
Men's Dinner & Fellowship
Women's Creative Bible Study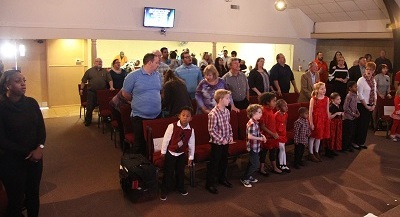 Visit Us Online
Watch our previous sermons:
Check us out on FaceBook: